Virtual visits at your fingertips.
SeeMD™
A televisit solution that allows a patient to have a virtual visit with their physician, care coordinator, or any member of their care team.  Patients can schedule a virtual visit to see their doctor, care coordinator, specialists, and have their own family or caregiver participate in the visit.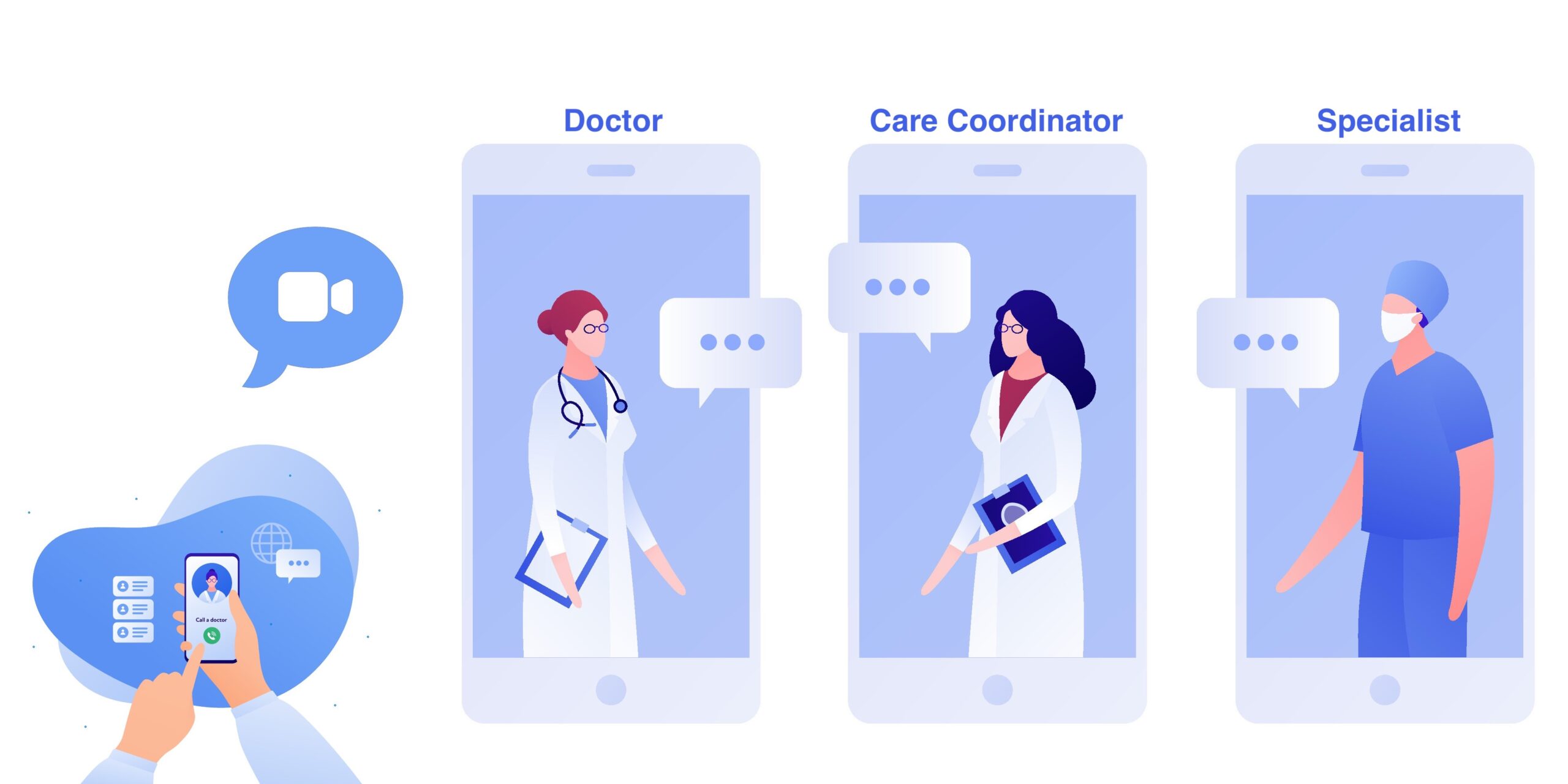 Easy Scheduling
Providers and schedulers can schedule televisits from within the portal and maximize efficient communication with the patient by allowing the portal to send confirmations and reminders to patients via text or email. The portal can be used to conduct a patient and physician televisit or be used to coordinate televisits with external care team members, such as a family member or caregiver.
Secure Consultation
Leverage a HIPAA-Compliant web portal to schedule televisits using a desktop or mobile device. The portal operates over secure web channels, using the WebRTC (Real-Time-Communication) protocol. A functioning webcam from a desktop or smartphone is all you need – there is no complex hardware to set up or software to download.
Consult with a Specialist
Expand the practice by accessing specialty physicians for an eConsult for patients. Patients can schedule a televisit with a specialist visit with the primary care participating in the visit.
One-Click Televisit
Patients will receive a text or email reminder just prior to the scheduled televisit, and with a click of the link, be put right into the waiting room. The patient is not required to download any app or log into any system.
1-to-1 or Multi-Party
A key benefit of SeeMD™ is the ability to include a 3rd party participant to the Televisit. Whether a Caregiver, Family Member, or additional Physician, we offer the ability to expand the participants to include key members of the patient care team.
If you would like more information on our products and services, or to discuss a customized solution for your organization, please contact us using the form below.