Converge
Converge integrates eConsult, eReferral, & Televideo into one seamless, end-to-end telehealth solution — connecting medical, behavioral, and social service providers for true 360-degree whole-person care.
By connecting providers through a unified care coordination platform, Converge enables collaboration with:
Convergence of Solutions: One-stop, easy-to-use virtual care platform delivers end-to-end telehealth with eConsult, eReferral & Televisits into one integrated solution.
Convergence of Knowledge: Bringing medical, behavioral, and social services providers together for fully coordinated and holistic, patient-centered care.
Convergence of Access: Bringing care to the patient wherever they are – regardless of geographic location or socioeconomic status.
Convergence Across Systems: Close gaps in communication from the handoffs between providers, payors, and different healthcare systems or technology.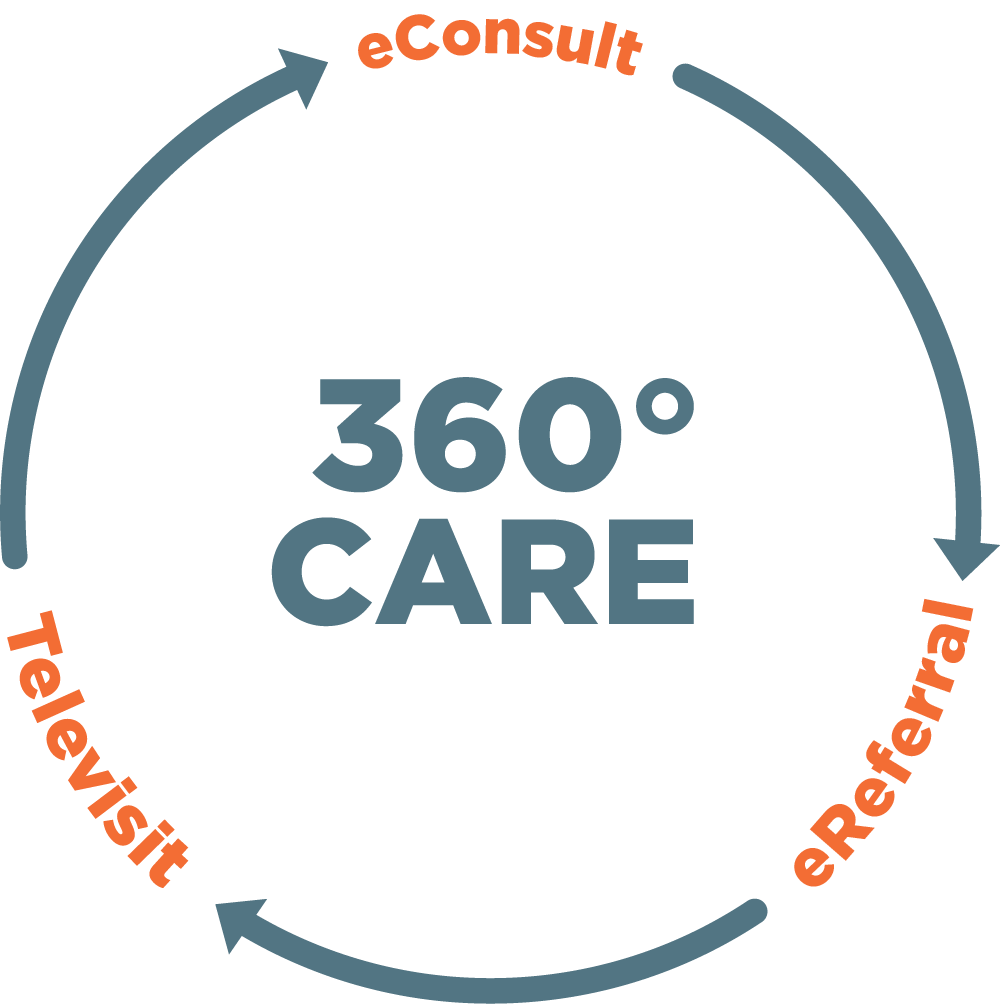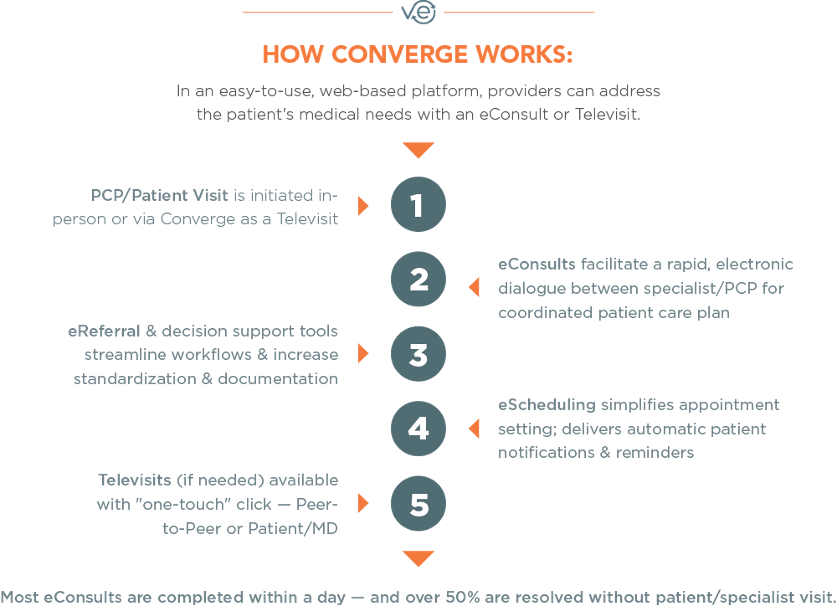 If you would like more information on our products and services, or to discuss a customized solution for your organization, please contact us using the form below.